The Arthur Wylie brand is one of the hottest celebrity entrepreneur brands in the country with over $1 Billion of assets, transactions, and deals managed under him since starting his first wealth management business out of his college dorm room.
Arthur Wylie has diversified into other ventures and is now a published book author, film producer, investor, international speaker, philanthropist, and serial entrepreneur. His drive for success was fostered in his early youth by his parents and several mentors in the financial, film, real estate, and music industries.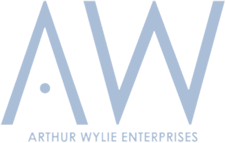 As a college student, Arthur Wylie launched his own wealth management company for highly goal-oriented individuals,
celebrities, and companies that allowed him to build a multi-million dollar business from his dorm room while attending the
University of North Carolina at Charlotte. Wylie went on to earn a Bachelor's Degree in Business Administration with a concentration in Financial management, and became a licensed securities principal for some of the top investment companies in the world. Wylie continued his success by diversifying into new industries as the Founder of Arthur Wylie Enterprises, which now operates in Business Consultancy, Real Estate, Film & Entertainment, Book Publishing, Event Management, and Technology.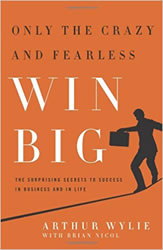 Wylie's best-selling book – Only the Crazy and Fearless Win BIG! has become a social movement and often referred to in pop culture as one of the top business and personal growth books ever written. This has lead to over 100 speaking engagements internationally, including a featured TED Talk.
Currently, Arthur Wylie holds the title of Managing Partner of GR Advisory Services, where his duties range from overseeing capital raises, mergers & acquisitions, and business consultancy, as well as film production and marketing: Wylie is working with some of Hollywood's top producers with over $9 Billion in Box Office Sales and owns the rights to a new franchise by the creator of the $650 Million "Final Destination" movies. Wylie is also Executive Producing numerous projects with Lionsgate, including titles adapted from Wylie's catalog of novels by NY Times Best-selling author, Omar Tyree, which have grossed over $30 Million with Simon and Schuster.
Wylie founded the Arthur Wylie Entrepreneurship and Leadership Fund to help promote and provide the necessary resources to aspiring entrepreneurs and future global leaders working to create a positive change in society. Strategic partners include INROADS, Prince of Wales Foundation, Bob Marley Foundation, Youth About Business, Heart To Honduras, and the Branson Center of Entrepreneurship.  AWELF is also a founding partner in Project:NOW – an education and entrepreneurship-learning initiative launched with support from Presidents Bill Clinton and George W. Bush.
Arthur Wylie has been featured in Forbes, Variety, Inc., WGN and numerous other business journals and media outlets
around the world.